Our Clients
We have worked with a wide variety of clients and provided the highest quality of planning and development services. Here are some of our clients and what they said about working with Adams Planning + Development.
Dolphin Land and Development Consultancy Ltd

Dolphin has worked with Russ Adams at APD on a considerable number of planning projects over the last 6 years, in respect of a wide range of development proposals, and especially in the Cheshire East Council and neighbouring Council Authority areas.
Russ is an excellent, and commercially savvy professional with unusually extensive expertise and experience in residential planning/development matters, in particular. I would not hesitate to recommend him as an exemplary professional in his field.
Covair Structures Ltd

Russell Adams Planning have helped us greatly with planning applications and issues and saved our clients thousands of pounds in planning fees.
BDS Fuels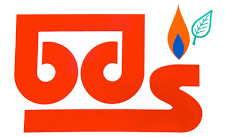 Adams Planning did the most amazing work when they took over the planning application with the city council for our wind turbine project. We really felt that we had been beating our heads against a solid brick wall until Mr Adams took over the case with the most professional and effective ability which finally secured our consent. The recommendations cannot be overstated!
We have experience working in the following fields...